The Challenge of Legal Marital Law Implementation in Local Context of Indonesia: A Case Study on Marriage Practice in Madura
Keywords:
marriage; Madura; legal marital law; local tradition
Abstract
Marriage serves many purposes for either men or women particularly muslim community. For muslims in rural area, for instance, marriage is an important phase of their life. It can be perceived as natural cycle of life by people. For many, it is also a need to preserve their existences in society. For individuals, marriage is a variously economic ticket, a socializing influence, a form of child care, a means of escape from social constrains and the locus of many other hopes and desires. What is interesting from the point of viewing marriage is the different purposes which marriage is expected to serve man and women in various angles. This article will outline the main issue of legal marital law implementation in local context in Madura which focuses two practices; local marriage procedure and early marriage practice that are mostly different from what have been regulated by the government.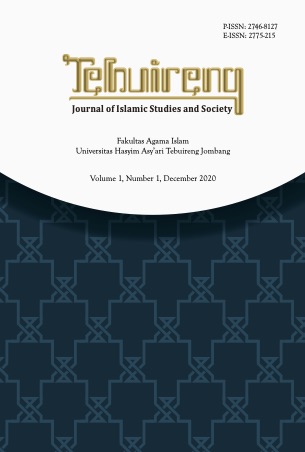 Copyright (c) 2020 Jamilah
This work is licensed under a Creative Commons Attribution 4.0 International License.