Metode Stop Think Do untuk Meningkatkan Pemahaman Siswa Pada Materi Kerjasama Ekonomi Internasional Melalui Aplikasi Kahoot
Abstract
Pendidikan di Indonesia saat ini masih terbilang konvensional karena pembelajaran masih terpusat pada guru. Hal ini menjadi kendala bagi siswa untuk dapat berasumsi secara responsif. Tujuan dari penelitian ini adalah untuk mengetahui bagaimana pengaruh penerapan metode STD terhadap tingkat pemahaman siswa pada materi "Kerjasama Ekonomi Internasional". Penelitian ini menggunakan pendekatan kuantitatif dengan metode eksperimen dan desain preexperimental design. Subjek penelitian adalah siswa kelas XI dari salah satu SMA di kota Bandung dengan jumlah sampel sebanyak 8 orang. Metode pengumpulan informasi melalui pretest dan posttest dengan menggunakan aplikasi kahoot untuk mengetahui tingkat pemahaman siswa, serta pemberian kuesioner dengan skala likert kepada siswa sebagai bentuk respon siswa terhadap penerapan metode STD. Hasil penelitian membuktikan bahwa penerapan metode STD berpengaruh signifikan terhadap tingkat pemahaman siswa secara simultan dan parsial pada materi "Kerjasama Ekonomi Internasional".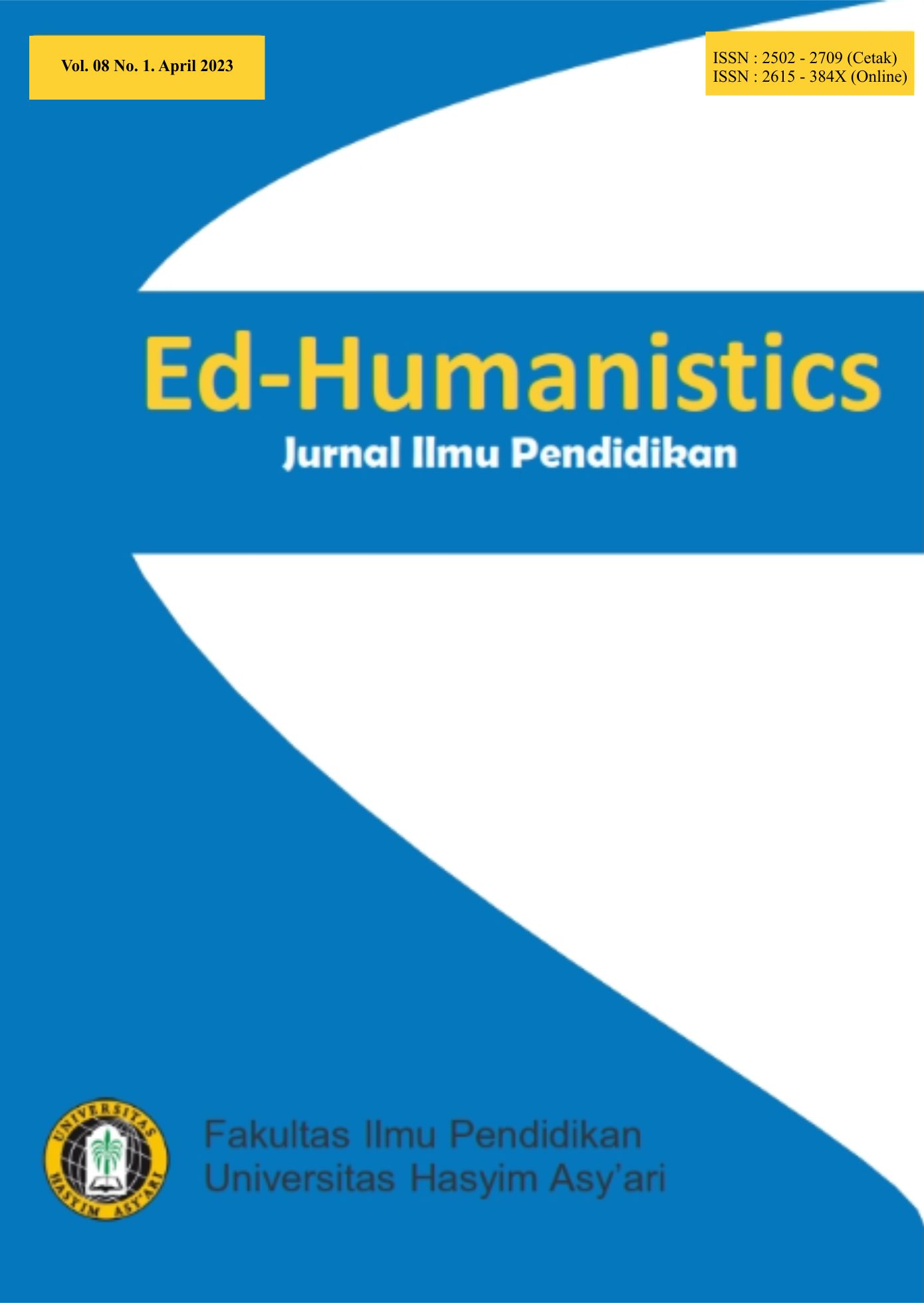 Downloads
How to Cite
Lestari, W. N., Rosmiati, R., Hamidah, E. S. N., Yahya, S. D., Akbar, F. A., Rozak, R. W. A., & Mulyani, H. (2023). Metode Stop Think Do untuk Meningkatkan Pemahaman Siswa Pada Materi Kerjasama Ekonomi Internasional Melalui Aplikasi Kahoot. Ed-Humanistics : Jurnal Ilmu Pendidikan, 8(01), 967–973. https://doi.org/10.33752/ed-humanistics.v8i01.3959
License
1. Proposed Policy for Journals That Offer Open Access
Authors who publish with this journal agree to the following terms:
Authors retain copyright and grant the journal right of first publication with the work simultaneously licensed under a Creative Commons Attribution License that allows others to share the work with an acknowledgement of the work's authorship and initial publication in this journal.
Authors are able to enter into separate, additional contractual arrangements for the non-exclusive distribution of the journal's published version of the work (e.g., post it to an institutional repository or publish it in a book), with an acknowledgement of its initial publication in this journal.
Authors are permitted and encouraged to post their work online (e.g., in institutional repositories or on their website) prior to and during the submission process, as it can lead to productive exchanges, as well as earlier and greater citation of published work (See The Effect of Open Access).