DAYA SAING UMKM PERTANIAN-PENGOLAHAN-PERDAGANGAN BERDASARKAN LOGISTICAL-CROSSFUNCTIONAL DRIVERS
Abstract
A specific study of the competitiveness of MSMEs is needed based on the main sectors of Agriculture,
Manufacturing, and Trade (AMT). They have different operational activities but dissimilar constraints to
logistical-crossfunctional drivers (LCD) on supply chain competitiveness (SCC). The research objectives
are: (1). To analyze relationship LCD, on the competitiveness of MSMEs AMT. (2). To examine the
difference in the effect of LCD on the competitiveness of MSMEs AMT. The first results that the LCD
aspect was significantly related to the SCC of MSMEs in sector manufacturing and trading, but not to
agricultural. Three factors of LCD of agricultural MSMEs are not significant, namely inventory,
information, and pricing. They indicate, weak role in shaping the SCC of agricultural MSMEs. The
second result, no significant difference in the competitiveness of MSMEs AMT related to the effect of
LCD. They mean the LCD both have an impact on driving the SCC of MSMEs AMT. So be competitive
does not require different treatment in applying LCD to MSMEs AMT.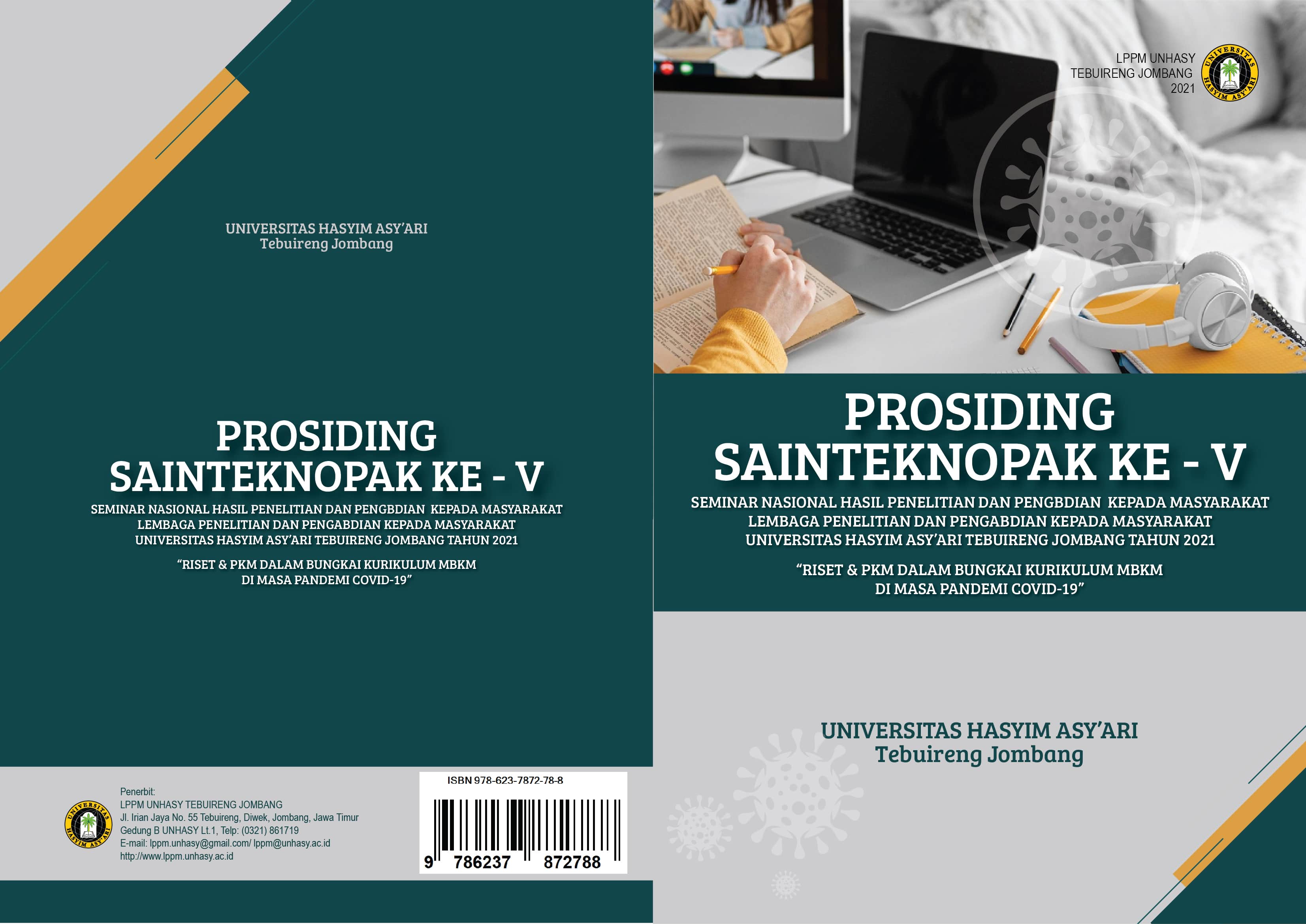 Downloads
How to Cite
Sumarsono, Andhika Mayasari, & Fatma Ayu N.F.A. (2021). DAYA SAING UMKM PERTANIAN-PENGOLAHAN-PERDAGANGAN BERDASARKAN LOGISTICAL-CROSSFUNCTIONAL DRIVERS. Prosiding Seminar Nasional Sains, Teknologi, Ekonomi, Pendidikan Dan Keagamaan (SAINSTEKNOPAK), 5(1). Retrieved from https://ejournal.unhasy.ac.id/index.php/SAINSTEKNOPAK/article/view/1911