TINGKAT STRES AKADEMIK SISWA KELAS VI PADA PEMBELAJARAN TATAP MUKA (PTM) TERBATAS
Abstract
Changes in the learning system, namely online/online as well as demands for developmental stages that
have distinctive characteristics, can actually cause academic stress in elementary/MI age students.
Psychological disorders and physical illness can be a result of stress on students. However, now the
government has recommended holding limited face-to-face learning in the PPKM area of level 1, level 2
and level 3. The concept of Limited Face-to-face Learning (hereinafter referred to as PTMT) is that the
number of students who enter school is not the same. normal. The purpose of this study is to categorize
students' academic stress levels during PTMT. The research approach uses descriptive quantitative. The
results of this study found that from a sample of 25 students, of which 8% experienced low academic
stress, 80% experienced moderate academic stress and 12% experienced high academic stress.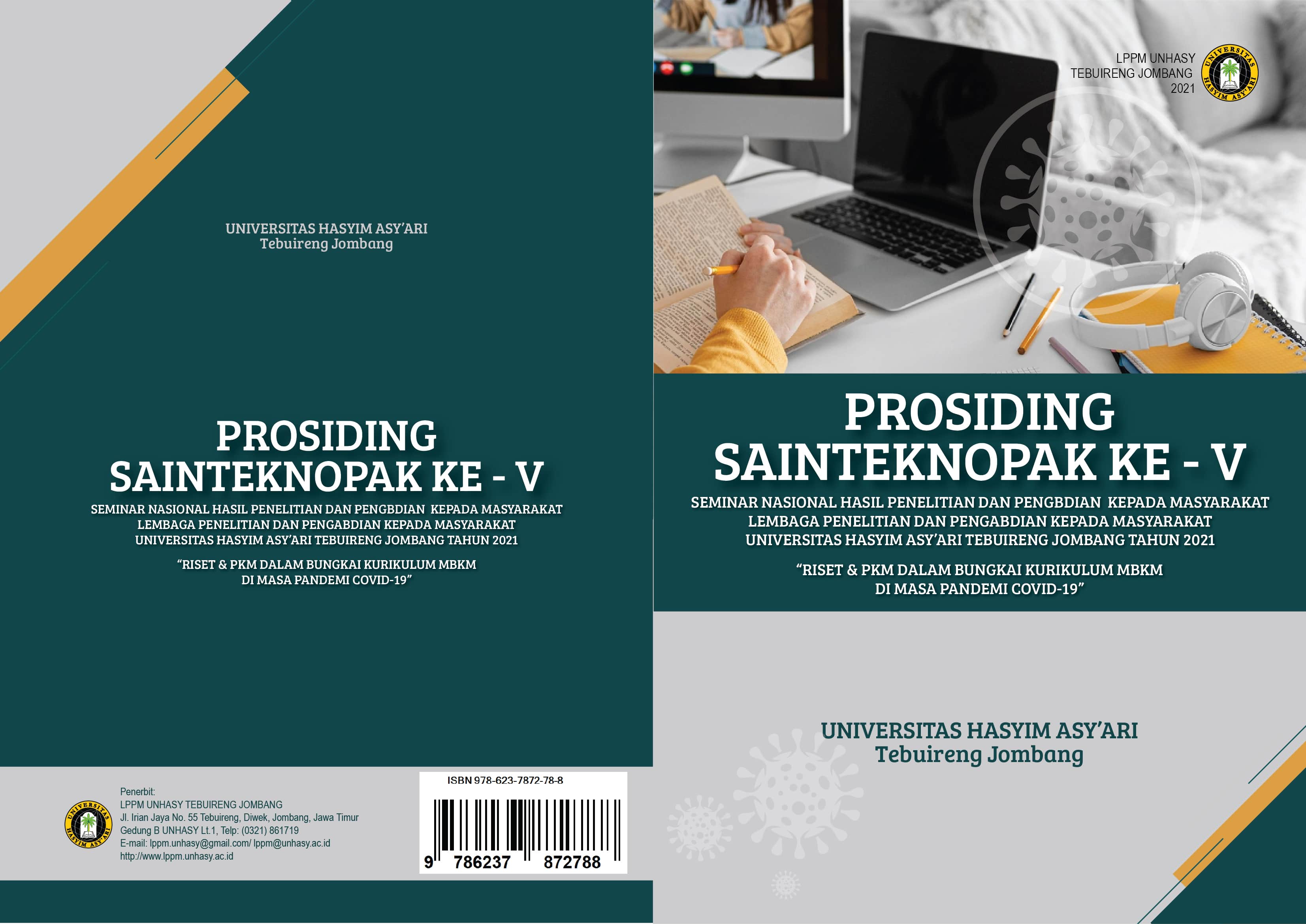 Downloads
How to Cite
Ariga Bahrodin, & Evita Widiyati. (2021). TINGKAT STRES AKADEMIK SISWA KELAS VI PADA PEMBELAJARAN TATAP MUKA (PTM) TERBATAS. Prosiding Seminar Nasional Sains, Teknologi, Ekonomi, Pendidikan Dan Keagamaan (SAINSTEKNOPAK), 5(1). Retrieved from https://ejournal.unhasy.ac.id/index.php/SAINSTEKNOPAK/article/view/1909