EVALUASI NILAI SEBELUM DAN SESUDAH PELATIHAN: APAKAH BISA MENANDAKAN KEBERHASILAN?
Abstract
The success of the training lies in learning activities between the presenter and the participants. The role
of technology media becomes substantial because it allows improving communication and transfer of
knowledge. The main objective of workshop training is to introduce and practice statistical processing
methods for research using IBM SPSS 23. The results of the training evaluation that a difference in the
average value of participants' knowledge and abilities between pre-post conditions. A paired t-test was
used and concluded that the average value after training was significantly higher than before. The
training was conceptual into problem-based learning. It will increase its success with the support of
application technology. So the choice of the appropriate application technology in training is substantial.
The IBM SPSS 23 application was selected, with consideration of various sources. Finally, those
activities have been carried out and accepted by the participants. In the future to add learning technology
media (games, video tutorials) to the attractive tool and participant's entertainment.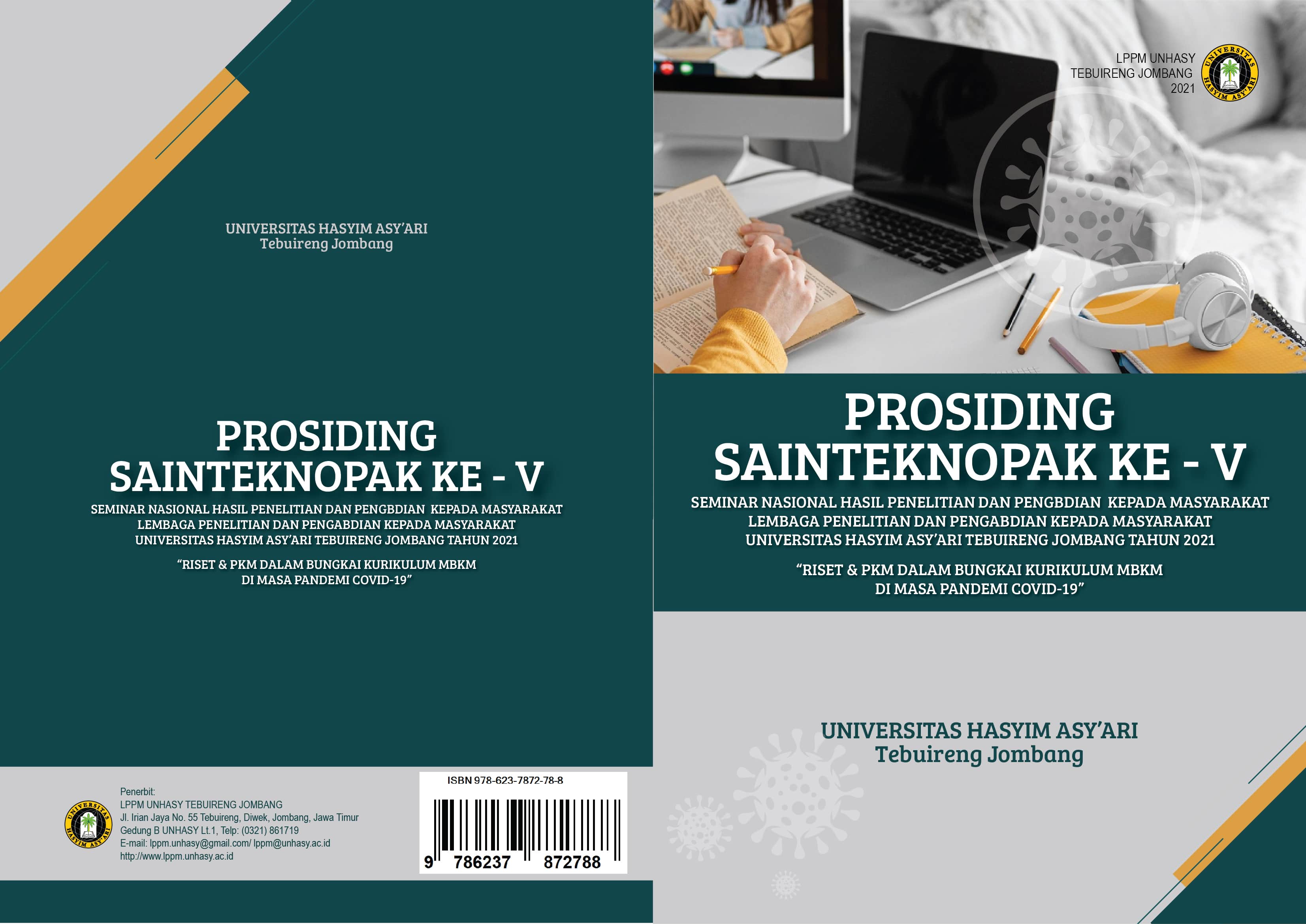 Downloads
How to Cite
Sumarsono, Nur Muflihah, Minto, & Sulung Rahmawan W.G. (2021). EVALUASI NILAI SEBELUM DAN SESUDAH PELATIHAN: APAKAH BISA MENANDAKAN KEBERHASILAN?. Prosiding Seminar Nasional Sains, Teknologi, Ekonomi, Pendidikan Dan Keagamaan (SAINSTEKNOPAK), 5(1). Retrieved from https://ejournal.unhasy.ac.id/index.php/SAINSTEKNOPAK/article/view/1907