PELATIHAN PEMBUATAN PUPUK ORGANIK CAIR DARI LIMBAH BAWANG MERAH
Abstract
Household waste in the form of red onion that is not processed optimally can function as an
environmental pollutant. Various studies that have been conducted show that red onions contain
compounds that are very beneficial for plant growth. Red onion waste can be used as liquid fertilizer to
fertilize plants. Thus the community needs to be equipped with knowledge about the advantages and
processing of red onion waste into liquid organic fertilizer, especially women of the Drenges village,
Kabuh district, Jombang regency. This PKM includes the stages of situation analysis, training, mentoring
and evaluation. The training activities will be held on August 7-8, 2021. The results of this activity show
that the participation of participants in training activities is 100%; participants' understanding of the
training material reached 81.25%; and skills of participants in making liquid fertilizer from red onion
waste by 87.5%.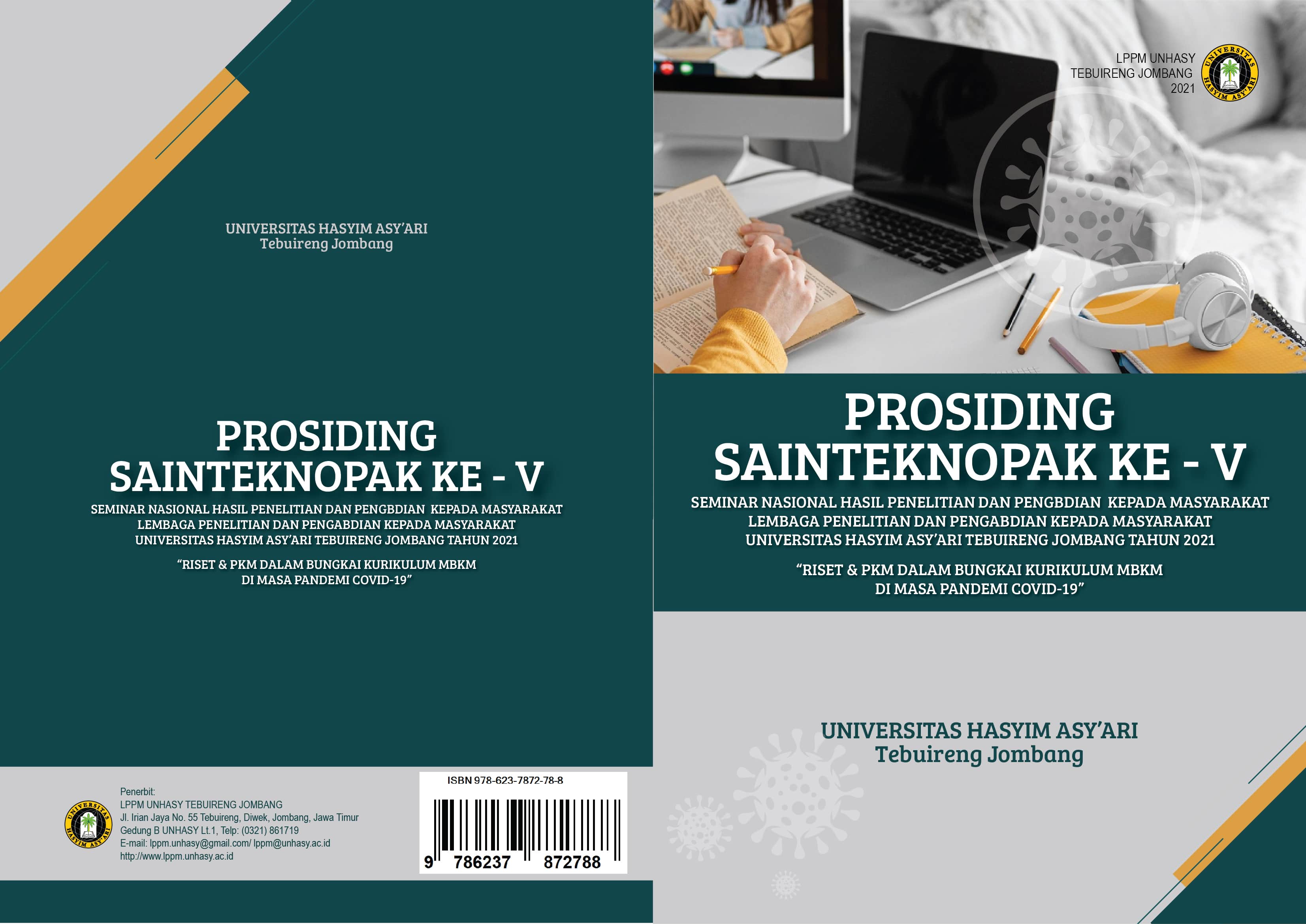 Downloads
How to Cite
Nur Hayati, Nindha Ayu Berlianti, Noer Af'idah, & Lina Arifah Fitriyah. (2021). PELATIHAN PEMBUATAN PUPUK ORGANIK CAIR DARI LIMBAH BAWANG MERAH. Prosiding Seminar Nasional Sains, Teknologi, Ekonomi, Pendidikan Dan Keagamaan (SAINSTEKNOPAK), 5(1). Retrieved from https://ejournal.unhasy.ac.id/index.php/SAINSTEKNOPAK/article/view/1903