PENGENALAN MEKANISME TRANSAKSI SAHAM UNTUK PENINGKATAN PEMAHAMAN INVESTASI SISWA MAN 1 JOMBANG
Abstract
The purpose of this community service is to increase students' understanding of the mechanism of stock
transactions. The investment world is one of the fields that has experienced various adjustments to the
impact of technological advances, especially stock investment. Currently, stock transactions are scripless
or all digital. Of course, that way it will be easier to become a stock investor. This convenience has
become a very interesting thing for college students to pay attention to the investment world, especially
stocks. So that currently the education in schools is more massive because investment can actually be
started early. The participants of this activity consisted of 15 students where this activity was carried out
in two sessions, starting with an introduction to stock investment then continued with an explanation of
the stock transaction mechanism and question and answer session which the participants were very
enthusiastic about. The result of this community service is as an opening to the understanding of investing
in stocks for students.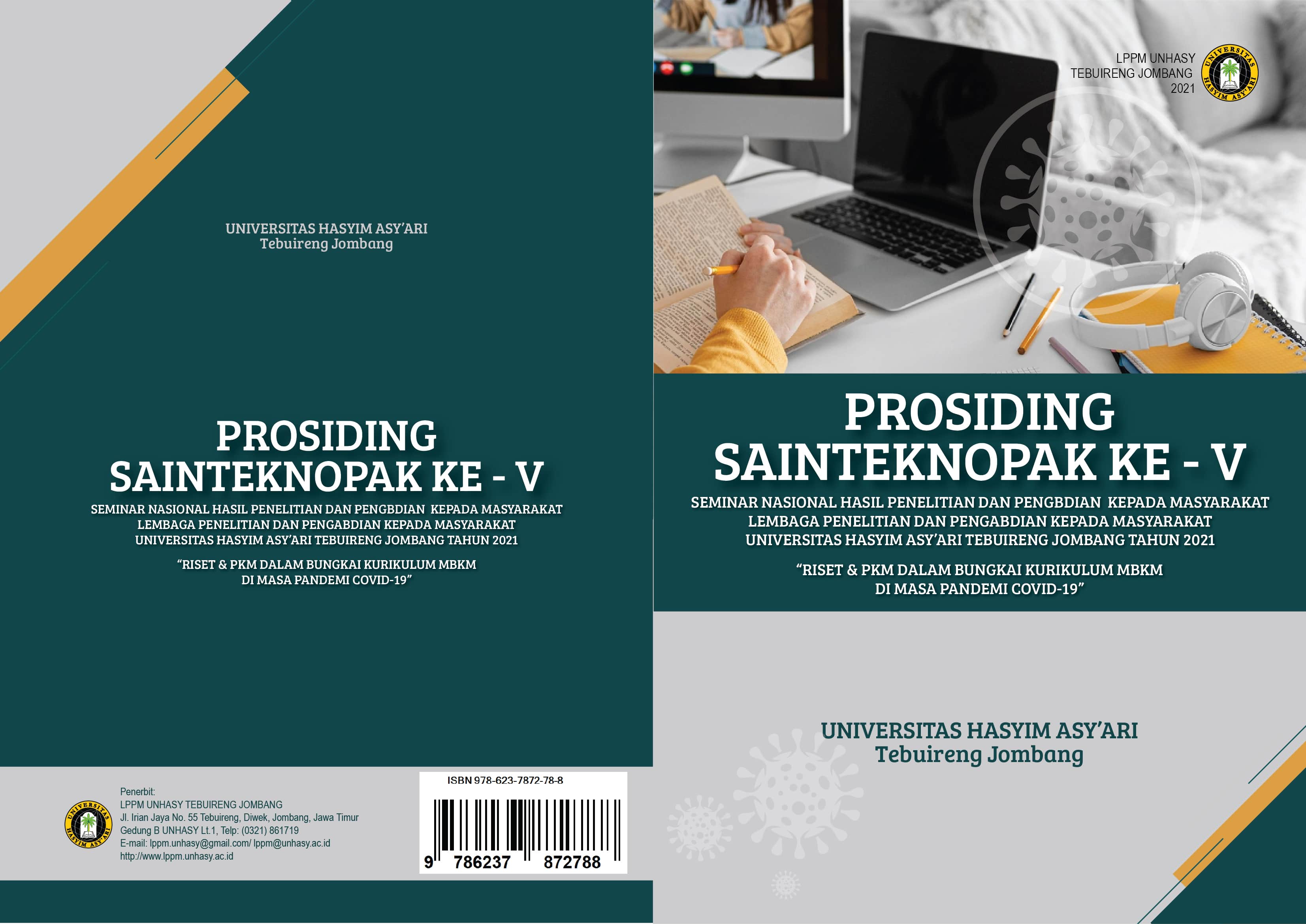 Downloads
How to Cite
Choirun Nisful Laili, Lik Anah, Mahfudiyanto, Winaika Irawati, & Lilis Sugi Rahayu Ningsih. (2021). PENGENALAN MEKANISME TRANSAKSI SAHAM UNTUK PENINGKATAN PEMAHAMAN INVESTASI SISWA MAN 1 JOMBANG. Prosiding Seminar Nasional Sains, Teknologi, Ekonomi, Pendidikan Dan Keagamaan (SAINSTEKNOPAK), 5(1). Retrieved from https://ejournal.unhasy.ac.id/index.php/SAINSTEKNOPAK/article/view/1899