PENERAPAN ECOPRENEURSHIP UNTUK MENUMBUHKAN MINAT BERWIRAUSAHA MAHASISWA PENDIDIKAN IPA UNHASY
Abstract
The application of ecopreneurship to Science Education students is carried out as an effort to
support the vision and mission of Hasyim Asy'ari University as The Real University of Pesantren and
Entrepreneurship. This research was conducted with the aim of providing knowledge and experience to
students about making environmental-based entrepreneurial products. This activity was carried out
during the Covid-19 pandemic through online lectures in two stages, namely, firstly providing
information and knowledge about the importance of preserving the environment, utilizing and processing
waste into useful and high-value products. The second stage is the project task of making entrepreneurial
products with waste as the main raw material. The results of the assignment can be used as
entrepreneurial product innovations, so that students are more creative in producing entrepreneurial
products while supporting one of the government's programs to create a healthy and zero waste
environment. This research activity can foster entrepreneurial and student interest, which can be seen
from the average score of 88 interest in entrepreneurship.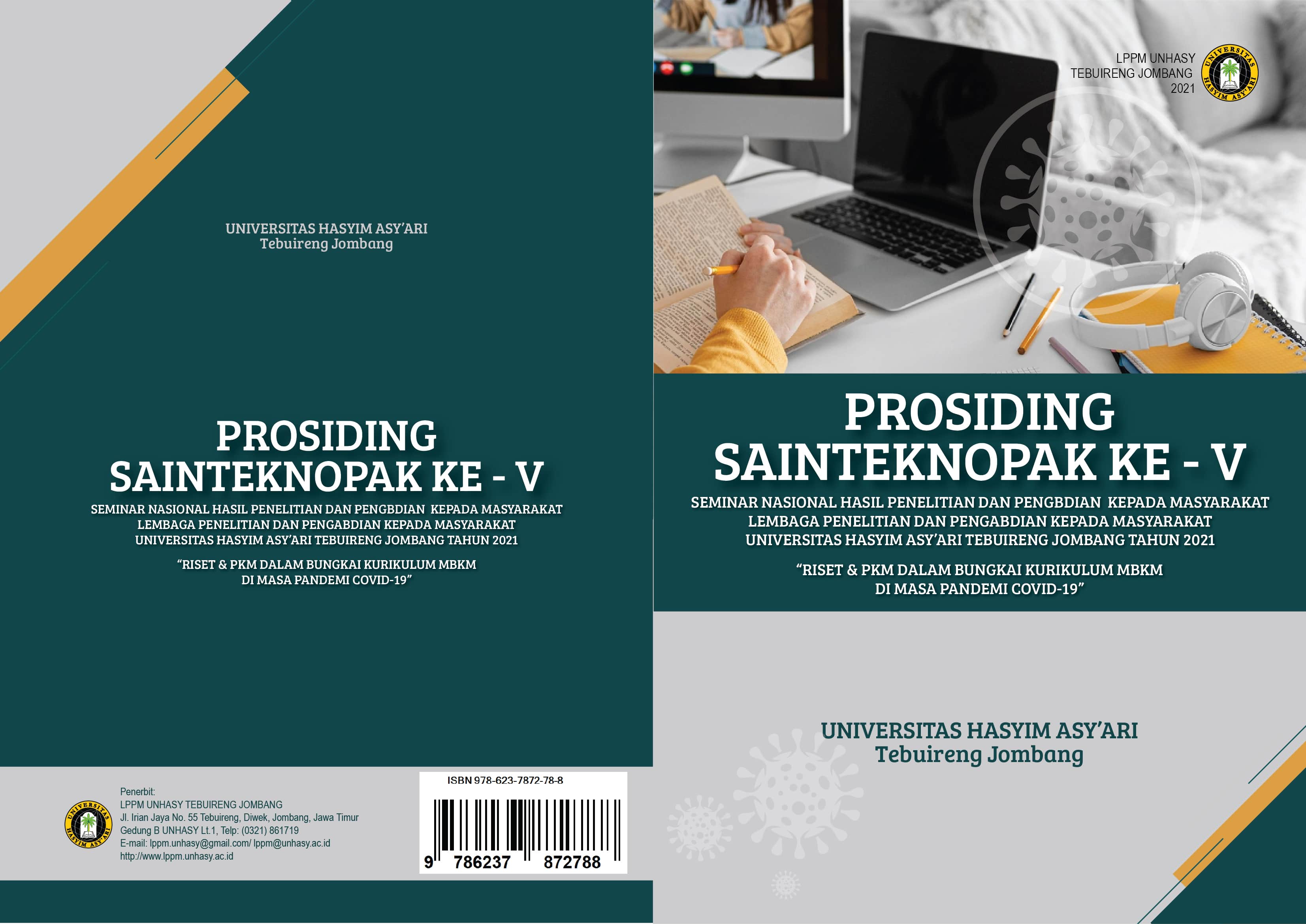 Downloads
How to Cite
Noer Af'idah, Lina Arifah Fitriyah, & Oktaffi Arinna Manasikana. (2021). PENERAPAN ECOPRENEURSHIP UNTUK MENUMBUHKAN MINAT BERWIRAUSAHA MAHASISWA PENDIDIKAN IPA UNHASY. Prosiding Seminar Nasional Sains, Teknologi, Ekonomi, Pendidikan Dan Keagamaan (SAINSTEKNOPAK), 5(1). Retrieved from https://ejournal.unhasy.ac.id/index.php/SAINSTEKNOPAK/article/view/1895