SYNCHRONOUS AND ASYNCHRONOUS LEARNING IN ONLINE EFL CLASSROOMS
Abstract
During the COVID-19 pandemic, EFL teaching and learning has been concucted synchronously and
asynchronously. Synchronous learning has some benefits, such as facilitating direct interaction between
students and teachers, letting the students to give direct reviews and comments on other students' work
and allowing the students to ask questions get direct responses from their teachers. Meanwhile, the
advantages of asynchronous learning are (1) the students have more time to comprehend and discuss
their learning materials with their friends, (2) the learning can be done everytime and everywhere and (3)
the teachers and the learners are not bounded by the time. Thus, it is highly recommended for the English
teachers and lecturers to be able to select the approriate learning modes for their EFL classes.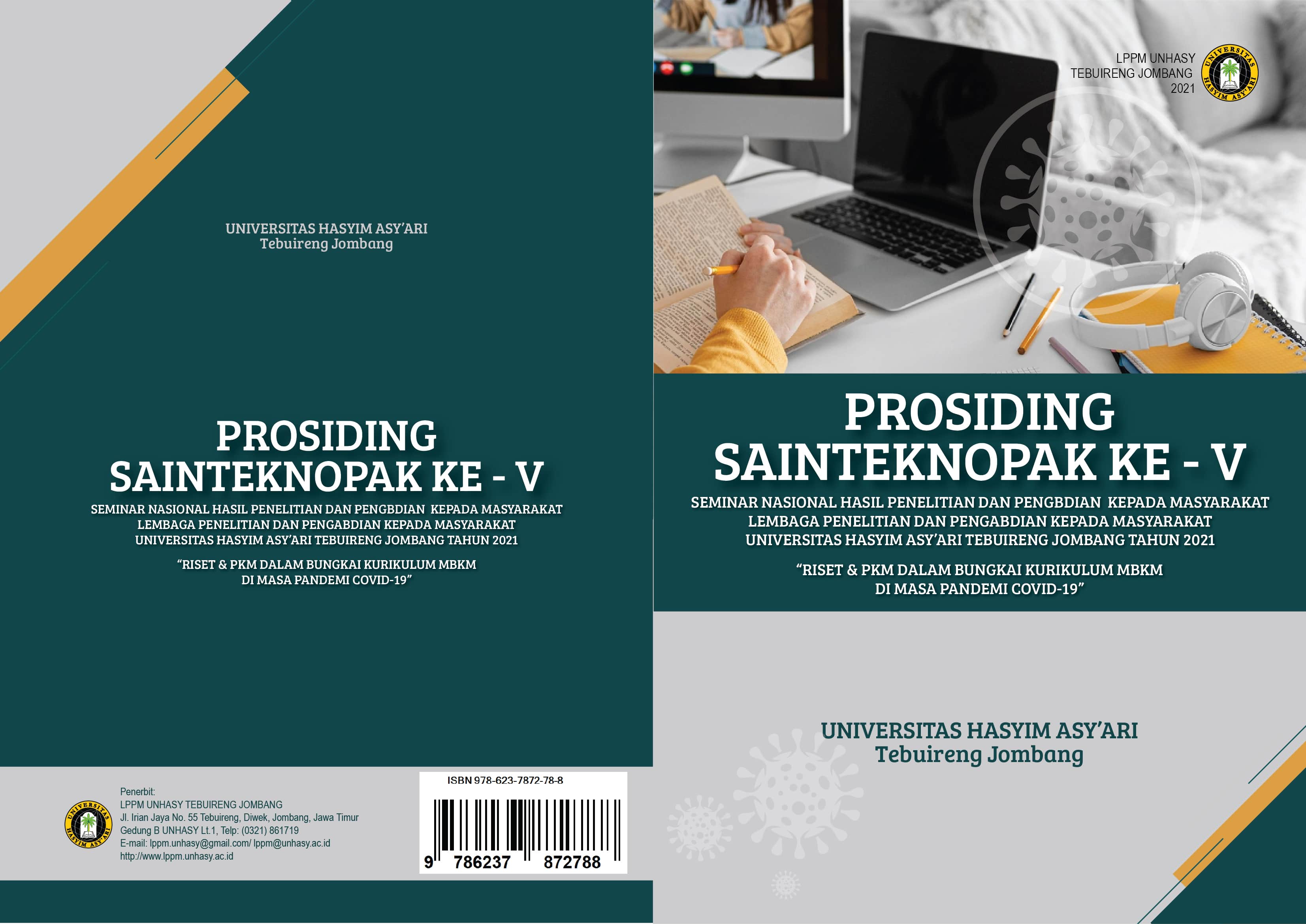 Downloads
How to Cite
Mukminatus Zuhriyah. (2021). SYNCHRONOUS AND ASYNCHRONOUS LEARNING IN ONLINE EFL CLASSROOMS. Prosiding Seminar Nasional Sains, Teknologi, Ekonomi, Pendidikan Dan Keagamaan (SAINSTEKNOPAK), 5(1). Retrieved from https://ejournal.unhasy.ac.id/index.php/SAINSTEKNOPAK/article/view/1888